A Human is Unique, Yet Incredibly Ordinary
Fine Art, Print Design
For this thesis project, I was interested in the intersection between the individual and the masses. Conceptually, I wanted to tackle the idea of a person's experience and choices are unique to themselves, and yet, at the same time, their actions meld into the larger whole, as many others are making similar decisions and/or have similar thoughts. We are both agent and collective.

This project was a result of my interest in art minimalism, participatory art, installation, and print design. Interviewing 100 people, I had each person do three tasks: make marks on paper, cut a line to the length of the life they've lived thus far, and provide fingerprints. Each material was compiled into a participatory installation that called attention to not only the concept of 'self and us', but also confronts one's body with the materials that were made and provided by others' bodies.
ABOVE: Selections from the book I designed, compiling each part of
these images into a page collage for each interviewed human.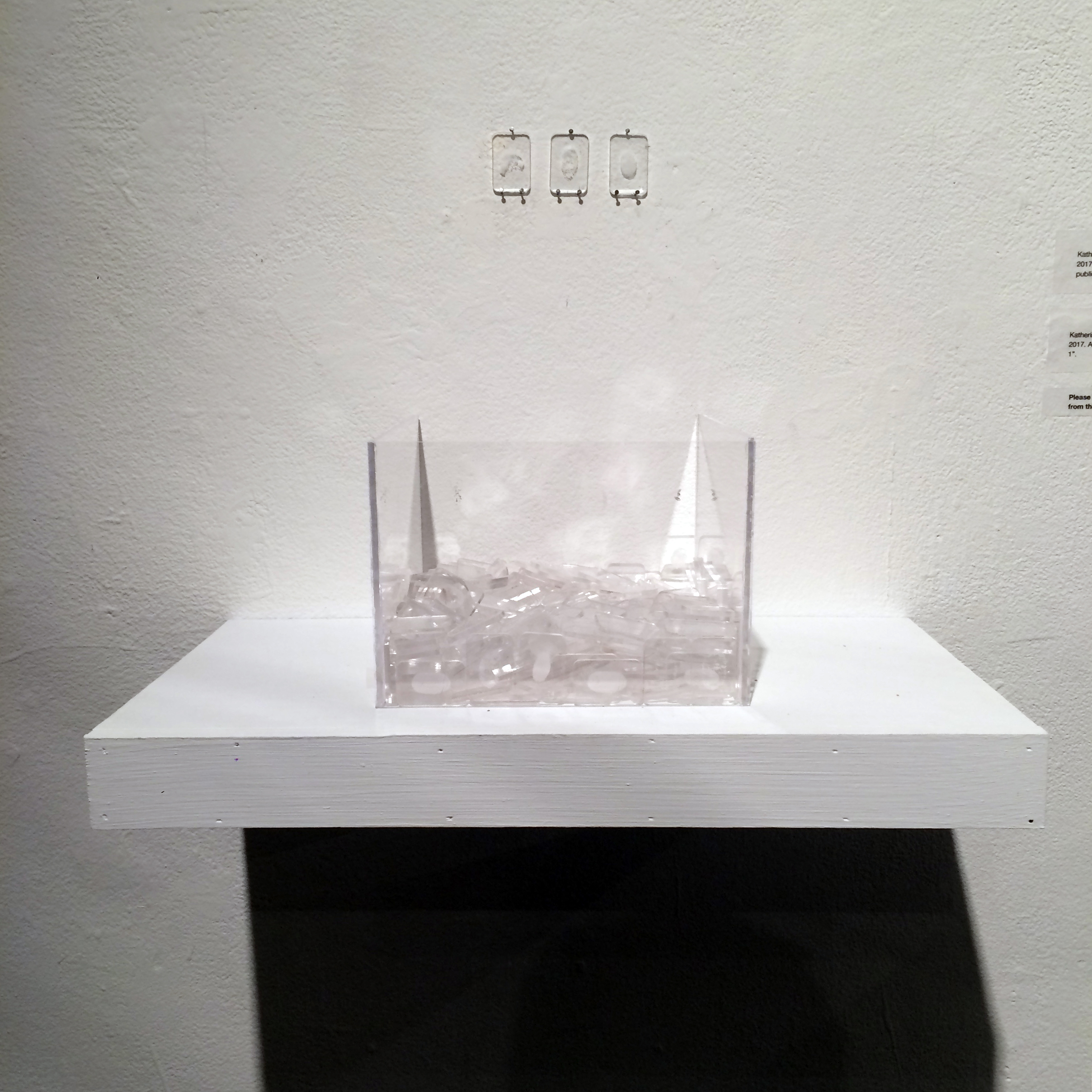 1: Installation at Worth Ryder Gallery

2-5: Images of the installation, using twine and
fishing wire to create a suspension effect


6: A book that viewers could flip through to see each interviewees choices

7: The fingerprints were collected and made into laser cut items that
viewers could take home as a token of their participation